Special Postal e-Bulletin


CHANGES TO AUSTRALIA POST SUPERANNUATION SCHEME
Australia Post has announcement that they intend to make changes to the APSS defined benefit scheme. As members would be aware your National Office sought commitments in EBA8 that ALL provisions in APSS would be protected. Fahour refused. It comes as no surprise to see these changes mooted by Australia Post.
Cessation of Indexing of Salary for Superannuation purposes
Currently if Award employee's superannuation salary does not grow between birthdays, or if the growth is less than salary increases in the EBA, then AWOTE indexation is applied. This can occur if an employee is no longer doing higher duties or moved to a lower grade position. It could also occur if shift penalties are removed. The plan potentially would see members frozen on their current salary for superannuation purposes for years to come in a worst case scenario. Over 50% of employees could be affected by these changes.
---
While this may seem complex, this example may assist:
You worked shift work. Your rosters changed. Your take home pay fell as penalties were lower. However your salary for supperannuation purposes stayed at the higher level and was adjusted upwards each year. It was adjusted up by 4.9% (AWOTE) last birthday. Salaries only went up 1.5% last year. So the gap between your current salary and your salary for superannuation purposes is significant and was growing.
The Post decision will stop adjustment upwards. Your salary for superannuation purposes will be frozen until your current salary (and allowances) catches up.
---
The change will not be noticed immediately as your salary for superannuation purposes is calculated as the average over your last three birthdays. It will take several years to catch up.
Cessation of Super for LWOP greater than 28 days
Currently members received superannuation accruals for up to 52 weeks when on leave without pay. Post want to change this to 28 days consequentially only. LWOP and maternity leave for up to 52 weeks will at this stage be exempted. We need clarification.
Your help is needed.
Our preliminary assessment is that the Superannuation Trust Deed does not protect this benefit. EBA8 has no protection of these benefits. We need an appreciation of the impact on workers. If you are in the position where your salary for superannuation purposes is indexed because you have had a pay and/or allowances cut at some stage in your career, then can you provide us with details. We can keep your name confidential.
We are looking at the legal options and examples will help us. Your Union, CPSU and the ACTU oppose the changes. We will keep you fully informed of developments as they occur.
MEDICAL CERTIFICATES FOR SICK LEAVE EITHER SIDE OF A PUBLIC HOLIDAY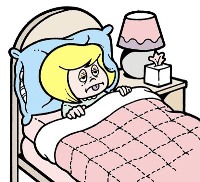 Australia Post continues to try it on regarding their insistence that members supply a medical certificate if taking sick leave on a day either side of a public holiday. Post has indicated that they propose to place the requirement into the HR manual. This, however, would not give the requirement to provide a medical certificate legal status.
Your union has taken Australia Post to task in the Courts in the past and Australia Post has had to make restitution and pay costs. We will do so again if necessary.
Doctors can be difficult to make appointments with at the best of times and the extra imposition on low income workers who may well end up out of pocket, is completely unacceptable. We have advised Post that the change is not in line with EBA8 and we will take any necessary legal action to challenge the decision.
Contact your State Branch if you have any problems initially. Your National Office will be running any cases that end up in the Courts.