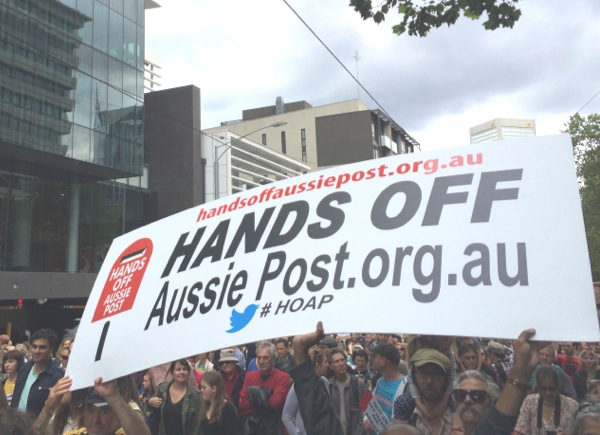 Hands Off Aussie Post Senate Petition
The #Marchinmarch events all over the country were an initiative originally organised by a handful of committed people using social media. A number of community groups spoke passionately on a range of issues. Your Union was included on the speakers list and the tens of thousands of participants were very supportive of the Hands off Aussie Post campaign. #HOAP
Your Union had a table set up distributing campaign leaflets and received hundreds of signatures on the Senate petition.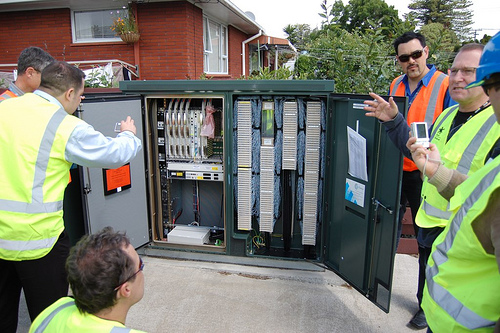 TELSTRA OPERATIONS REDUNDANCIES MAKE NO SENSE.
The CWU has again queried the workforce strategy – or lack of it – that is leading Telstra to shed staff in Operations at the very time that NBN work is almost certainly coming its way.
This Monday's press carried reports that Telstra was on the verge of signing a contract to build 300 FTTN nodes as part of the National Broadband Network (NBN) roll-out. Industry sources suggest the number could be even larger.
Contract negotiations are said to be still underway. But as the reports point out, the federal government is under pressure to start getting runs on the board. #auspol
Some initiatives to re-boot the #NBN roll-out need to be taken now even if all the details of any new deal with #Telstra aren't fully sorted out.
Yet at this very time Telstra is making employees with network construction experience redundant, including designers and project managers whose skills are in short supply.
The CWU has made new representations to Telstra about the short-sightedness of these job cuts.
It has also pursued reports from the field that Telstra is continuing to use contractors in Operations areas where its own staff are being made redundant. Telstra had previously given assurances to the CWU that it was only using contractors in circumstances where it no longer had the internal resources to do the work. #ausunions
Members who have any information about the use of contractors in areas experiencing redundancies should contact their state branch.