Business and Union Alliance to Oppose Changes to Mail Delivery
Your National Office has organised an Alliance of Unions, community and business groups to lobby Politicians in Canberra to ensure the CEO can no longer wreck the traditional mail business.
The Alliance is in Canberra this week and speaking to Politicians from all sides of politics.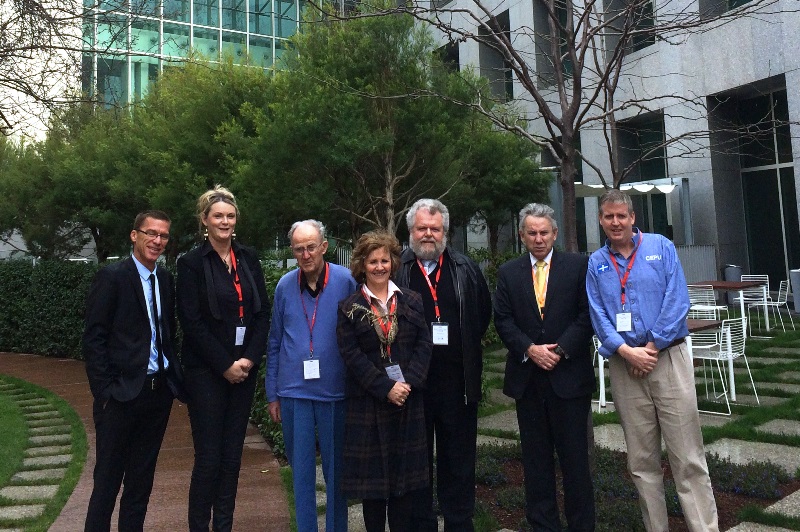 Michael Tull CPSU; Lorraine Cassin AMWU Printing Division; John Mathieson AMWU Retired Members; Angela Cramp and
Andrew Hirst Licensed Post Office Group; Bill Healey Printing Industries Association of Australia; Martin O'Nea, CWU.
Click on the icon below to view the press release